Pictures of: Unhais da Serra Thermal Spa
Hotels and other Accommodation
World Nomads
The Travel Insurance with the largest coverage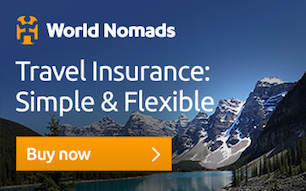 ---
Unhais da Serra Thermal Spa
Aquadome - Termas de Unhais da Serra is located in the village of Unhais da Serra, on the southwest slope of Serra da Estrela, in a valley of glacial origin, at an altitude of 750 meters about 20 km from the city of Covilhã.

Aquadome is the first Mountain SPA in the country and one of the largest in Europe as a 100% integrated wellness concept, allowing health and prevention to be combined in five major functional and complementary areas:

AquaTermas: Modern thermal spa, which uses the natural mineral water of Unhais da Serra in its treatments, recognized for its therapeutic vocations: respiratory treatments, rheumatism, sequelae of osteoarticular trauma, digestive and circulatory system, in a health concept, prevention and well-being (Thermal Spa). It has a thermal pool with hydromassage, a running corridor, hot tubs, vichy shower, hydropressotherapy, bertholaix, inhalation room, among others.

AquaFisio: A complete physiotherapy and osteopathy center, which uses the unique conditions of treatment in the aquatic environment.

AquaCorpus: For a meeting between body and mind, combining high aesthetics with oriental therapies, this space includes a wellness area with gym, traditional and holistic massage techniques and aesthetic treatments recognized for their 100% natural assets.

AquaLudic: Recreational space with hydrodynamic hot-water pools, indoor, outdoor, summer pools and a Celtic circuit consisting of sauna, chromotherapy sauna, Turkish, Hamman, ice fountain and contrast shower.

Clinic: With hydrologists, nurse, physiotherapist and nutritionist.

The Unhais da Serra spa is part of the H2otel Congress & Medical Spa Hotel hotel complex. Inserted in the medical and health tourism segment, it is the perfect option for those looking for a relaxed environment and being in contact with nature, in the Serra da Estrela Natural Park.

WATER CHARACTERISTICS
Total Mineralization: Poorly Mineralized
Ionic Composition: Alkaline Sulfur, Sodium Bicarbonate

Unhais da Serra mineral water is a deep circulating water originating from the highest mountain in mainland Portugal, Serra da Estrela. Its chemism results essentially from the percolation through the granitic rocks, being called sodium bicarbonate, carbonated, fluoridated and sulphidated water, commonly known as sulphurous water. It has a total mineralization of about 280 mg / l, conductivity of approximately 300 µScm-1 and pH 8.5 and 8.8, with emergence temperatures in the order of 37.5 °.
---
Therapeutic indications
Circulatory device
Digestive apparatus
Breathing apparatus
Rheumatic and Musculoskeletal
---
Thermal season
From 1st March to 30th November.

SPA TERMAL:
Open all year.

OPERATING TIME
Attendance:
9am to 8pm.

Treatments:
From 09h00 to 13h00 and from 16h00 to 20h00.
---
Other tourist destinations in:

Portugal
---
Other world tourist destinations
---
City destinations and weekend getaways
---
Why to book with BOOK HOTEL ALGARVE
The best prices
Our partnerships with the world´s largest operators offer research on the best market prices.
More options
At Rotas Turisticos you can book the hotel, buy the air ticket, book the transfer from the airport to the hotel and vice versa, book the local excursions, rent the car, take travel insurance and consult the places to visit and where to go.
Holiday Tips & Destinations
Hundreds of holiday destinations with all the options that allow you to easily choose the destination that best suits your dream vacation.
---
---