Pictures of: São Pedro de Moel
Hotels and other Accommodation
World Nomads
The Travel Insurance with the largest coverage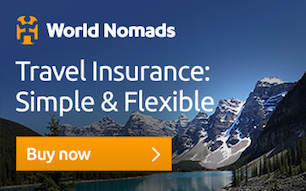 ---
São Pedro de Moel
São Pedro de Moel is a place belonging to the city, parish and municipality of Marinha Grande, district of Leiria, in Portugal. It is totally inserted in the Pinhal de Leiria, a little south of the mouth of Ribeira de Moel. The beach here is much sought after by families to rest and enjoy vacations during the summer period.
The sea water is cold and usually hectic, but usually allows the bath. It is regularly used for surfing and bodyboarding. For those who enjoy outdoor sports, there is a tennis court, and several cycle paths. On the beach there is a playground, usually with two volleyball nets.
There are several hotels, restaurants, cafes and bars to welcome tourists as well as two campsites. For those who like to go out at night, there is also a disco.
---
Tourism
As points of interest we have to the north, following the coast line, the Penedo da Saudade - high cliff cut to plumb - next to which is the Penedo da Saudade Lighthouse, then the Beach of the Concha and soon after the Old Beach, areal extensive which extends to Pedrógão Beach, passing by the Vieira Beach and the mouth of the Lis River. At Praia Velha, the Moel river flows, with picturesque and densely wooded banks.

To the south, we find the beaches of Pedra do Ouro, Polvoeira, Paredes da Vitória and Água de Madeiros (all belonging to the municipality of Alcobaça).

Within the pine forest, in the area of ​​São Pedro de Moel, there are several extremely pleasant picnic areas, as well as the famous "Volta dos Sete" and "Volta dos Cinco", which are beautiful paths that mix sea, pine and beach, with pure forest, fountains, brooks and streams.
---
Gastronomy
Of its typical dishes the following specialties stand out: Vidreiro Soup, Cod Soup, Rabbit with Peas, Open carapaus. Typical sweets: Pinhão cakes.
---
Weather
The climate is hot and temperate in São Pedro de Moel.
Summer has much less rainfall than winter. According to Köppen and Geiger the climate is classified as Csb.
In São Pedro de Moel the average temperature is 15.3 ° C. The average annual rainfall is 810 mm.
---
Other tourist destinations in:

Portugal
---
Other world tourist destinations
---
City destinations and weekend getaways
---
Why to book with BOOK HOTEL ALGARVE
The best prices
Our partnerships with the world´s largest operators offer research on the best market prices.
More options
At Rotas Turisticos you can book the hotel, buy the air ticket, book the transfer from the airport to the hotel and vice versa, book the local excursions, rent the car, take travel insurance and consult the places to visit and where to go.
Holiday Tips & Destinations
Hundreds of holiday destinations with all the options that allow you to easily choose the destination that best suits your dream vacation.
---
---