Pictures of: Burgau - Algarve
Hotels and other Accommodation
World Nomads
The Travel Insurance with the largest coverage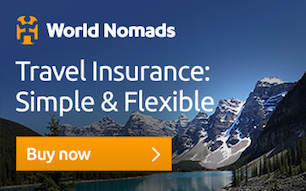 ---
Burgau
Burgau located in the Algarve region, Vila do Bispo municipality was a fishing village, now living entirely in tourism. Its most important attraction is the small beach of Praia do Burgau, surrounded by hills that protect this beach from the frequent wind characteristic of the Barlavento. There is a hotel in this town and a large number of small apartments that can be rented during the summer.
---
Tourism
The beach Burgau Beach is the most famous attraction because of its size and climate in the region. Around the area, people can walk in the fields belonging to the protected area and appreciate the natural landscape of Barlavento Algarvio. There is also a large presence of people during the night, especially in the summer (June to September) due to its bars and cafes creating big movement on the most important streets.
---
Gastronomy
Fresh fish and shellfish are highly featured in the menus and are presented in many ways - roasted sardines, boiled shrimps, conch shells and stews, cooked mussels with rice, stuffed squid, Moreia Frita (fried eel) and fish stews with a bit of everything!
Lamb and pork are always popular during the hunting season (October to December), hare, wild boar and partridge on the menu.

Desserts include sweet rice, fig cakes and sweet potato cakes.

You can finish with a glass of medronho (a spiritual drink distilled from the medronho).
---
Weather
The climate of Portugal is mild, with few rains and many sunny days, which is why the Burgau is as popular for outdoor sports enthusiasts as for tourists seeking long, sunny days. The Atlantic Ocean is colder than the Mediterranean Sea, but is very refreshing on a hot day.

The Burgau receives most of the rains during the winter months and rarely between June and September. With its temperate climate, people are known to spend Christmas Day in the sun. Summers are hot and sunny, but are often refreshed by a refreshing breeze.

July and August are the hottest months of the year. The autumn and winter months are mild. January is the coldest month of the year.
---
Other tourist destinations in:

Portugal
---
Other world tourist destinations
---
City destinations and weekend getaways
---
Why to book with BOOK HOTEL ALGARVE
The best prices
Our partnerships with the world´s largest operators offer research on the best market prices.
More options
At Rotas Turisticos you can book the hotel, buy the air ticket, book the transfer from the airport to the hotel and vice versa, book the local excursions, rent the car, take travel insurance and consult the places to visit and where to go.
Holiday Tips & Destinations
Hundreds of holiday destinations with all the options that allow you to easily choose the destination that best suits your dream vacation.
---
---