Pictures of: Tarija, Bolivia
Hotels and other Accommodation
World Nomads
The Travel Insurance with the largest coverage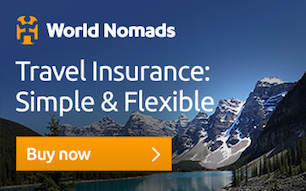 ---
Tarija
The region of Tarija is one of the nine regions of Bolivia, located in the southeast of the country. Bordered to the west by the region of Potosí, to the north region of Chuquisaca, to the east with Paraguay, and Argentina to the south. It has an area of ​​37 623 km ² and a population of 508.757 inhabitants. Its capital is the city of San Bernardo de Tarija.
Tarija is affectionately called by its inhabitants (who often use the word as synonymous with Tarijeño Chapaco) to "chura tierra" (the beautiful land).
In the last decades, Tarija has experienced a great economic growth thanks to natural resources, considering the second region with the least poverty in Bolivia

Most of the region is a beautiful garden privileged by nature, where fishing, singing, dancing and diverse aromas of violets, jasmine, amancayas, lilies and dahlias, crystalline rivers unite and furrow their prairies full of lush trees that with the their shadows protect crops.

Its fruit valleys, vineyards, with great rivers, great for fishing and paleontological sites with small villages of loving and jovial people.
---
Tourism
Its capital, Tarija is warm and welcoming as the region itself. Its hospitality and joy are remarkable and it is a reason for an unforgettable stay in Tarija. The music and lyrics, sometimes nostalgic and romantic, speak of love and the beautiful women of Tarija.

Tarija is undoubtedly one of the cities of Bolivia with better climate, privileged as one of the most fertile territories of the country, a true garden outside, with varieties of flowers in their ways;

Tarija has more attractions in the capital itself, such as visits to Plaza Luis de Fuentes, the Cathedral, the Franciscan Library, La Casa Dorada, Beatriz Castle and Archaeological, Paleontological and Mineralogical Museums of Tarija.
La Loma de San Juan is a beautiful park with pine trees where you have a very good view of the city.
---
Gastronomy
The region of Tarija is known for the good taste of its traditional traditional dishes, offering a vast amount of culinary and pastry dishes.
The Saice, the ranga ranga the Chancao and abundant spicy, because they are part of Tarija foods such as biscuits and cakes, not to mention the delicious drinks like the wine patero.
---
Weather
The region of Tarija has a mild and pleasant climate, with an average temperature between 17 and 23 ºC in its valleys and in tropical places between 25 and 35 ºC.
---
Currency
The Bolivian
---
Official language
The main language spoken is Spanish, although Aymara and Quechua are also common. In addition, 34 other indigenous languages ​​are official.
---
Documentation required
Documents
Passport is required by all travelers except the following:

Travelers with national identity cards issued by Argentina, Bolivia, Brazil, Chile, Colombia, Ecuador, Paraguay, Peru and Uruguay.
Travelers with a "Diplomatic Pass" issued by the United Nations.
Travelers with documents issued to refugees and persons without nationality or citizenship.

Passports or alternative documents must be valid for at least 1 year, upon arrival.

Visa

Issued by the Consulates of Bolivia (or consular section of the Embassies)
Application requirements:
One photo size of the passport.
Completed application form.
Passport valid for at least 1 year.
Fee payable in cash or check.
Return flight ticket and travel itinerary as proof of travel.
Certificate of vaccination against yellow fever may be required.
For Specific Stays Visa, other than tourism, a letter of presentation from the relevant company or institution as proof of business intentions and the dates of travel.
Copy of confirmation of hotel reservations. If staying with friends or family, an invitation letter from the host in Bolivia can be used instead of hotel reservation. The letter should be addressed to the Embassy of Bolivia, and should indicate the relationship with the applicant, the dates of the visit, as well as the address and telephone number where you will be staying.

Time needed to issue visas
1 to 2 days for nationals requiring tourist visas without special authorization.
Approximately 6 weeks for all other citizens who require a tourist visa and special authorization from the Ministry of Foreign Affairs of Bolivia.
 
Visas must be required by everyone, provided they travel for tourist purposes, except:
From the countries mentioned above.
Nationals of Antigua and Barbuda, Argentina, Australia, Austria, Bahamas, Belgium, Brazil, Canada, Chile, Colombia, Costa Rica, Denmark, Ecuador, Finland, France, Germany, Greece, Iceland, Israel, Italy, Japan, Luxembourg, Monaco , New Zealand, Netherlands Antilles, Netherlands, Norway, Panama, Paraguay, Peru, Philippines, Poland, Portugal, Spain, Saint Lucia, Saint Kitts and Nevis, Saint Vincent and the Grenadines, South Africa, Sweden, Switzerland, Turkey, United Kingdom United Kingdom, United States of America, Uruguay, Vatican City;
Passengers in transit (except China nationals) who continue their journey on the same or first plane within 24 hours provided they have valid one-way or return documentation and do not leave the airport.

note:
All citizens traveling on business need a Specific Purpose Visa.
Nationals who do not require a tourist visa are generally allowed to stay for a period of 30-90 days, check with the Consulates of Bolivia (or consular section of the embassies).
In addition to a visa, citizens of many countries also need special authorization; check in the Consulates of Bolivia (or consular section of the Embassies).
---
Health care
In Bolivia the services of public hospitals are quite poor, while private hospitals have good facilities.

Before leaving, it is advisable to take health and travel insurance to cover any medical expenses.

No vaccine is required. Vaccination against yellow fever and malaria prophylaxis is recommended for those who intend to travel to the Amazon or the tropical zone to the east of the country.
---
Communications and electricity
Mobile phones / Mobile phones: The mobile phone network does not cover the whole country. The technologies used in Bolivia are D-AMPS, GSM, GPRS, EDGE.

Mobile operators: Entel, Tigo, NuevaTel PCS.

Internet: Many hotels have free or paid Internet connections. Only in major cities are Internet cafes.

Electricity: The electric current is 115/230 volts, 50 Hz.

Electrical outlets: Electrical outlets in Bolivia are type A and type C. Outlets of type A are similar to those used in the United States of America, while type C outlets are the same as those in Europe.
---
Other tourist destinations in:

Bolivia
---
Other world tourist destinations
---
City destinations and weekend getaways
---
Why to book with BOOK HOTEL ALGARVE
The best prices
Our partnerships with the world´s largest operators offer research on the best market prices.
More options
At Rotas Turisticos you can book the hotel, buy the air ticket, book the transfer from the airport to the hotel and vice versa, book the local excursions, rent the car, take travel insurance and consult the places to visit and where to go.
Holiday Tips & Destinations
Hundreds of holiday destinations with all the options that allow you to easily choose the destination that best suits your dream vacation.
---
---